W6EEN Memorial NCDXF Scholarship 2002 Awardee
Laura Sobon, AD4PU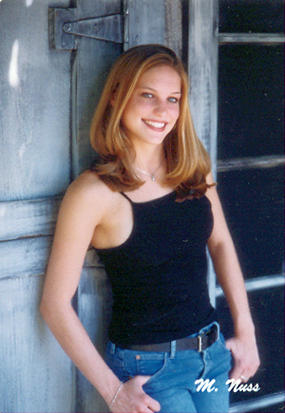 In the fall of 2002, I will be entering the University of Colorado at Boulder as a freshman in the honors program. I have not yet declared a major because I would like to spend a semester discovering more passions and talents. I am looking forward to honors Biology and have an interest in medicine and math.

My Ham Radio career really began when I was six when I watched my dad, NOØT talk to foreign countries and operate CW. Two years later I earned my novice and by the age of 10, I had my extra class. I have my DXCC and WAS, and enjoyed the role of net control for the Raleigh Amateur Radio Society 2 meter net. As a member of the North Texas Contest Club and the Mile High DX Association, I liked operating CW at field days. I have volunteered, using Ham Radio to help the meals-on-wheels program at Christmas and Easter time.

Outside of Ham Radio, I love to dance. Last year I was a member of the Ponderosa High School POMS dance team. We worked hard and placed first in the Colorado state competition, 2nd at nationals, and we were shown on ESPN2.

Thank you, once again, to the Northern California DX Foundation, for choosing me as the recipient of this scholarship.