W6EEN Memorial NCDXF Scholarship 2008 Awardee
Matthew Harrison Lape, N1XB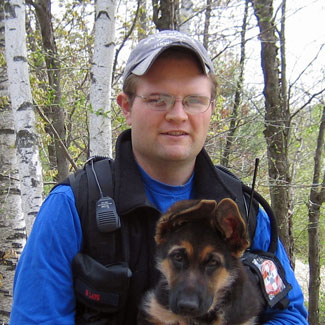 Matthew Harrison Lape, N1XB of Francestown, New Hampshire was first licensed in August 2004 and currently holds an Amateur Extra license. A 2005 graduate of Contoocook Valley Regional High School, Matthew is now enrolled at the University of New Hampshire with a GPA of 3.85 while studying for a Bachelor of Science degree in Electrical Engineering and serves on the Student Advisory Board for the Department of Electrical and Computer Engineering.

Matthew's primary Amateur Radio interest is in DX phone and he operates mostly on 20M, 17M and 15M, enjoying contacts in exotic parts of the world. During contests he is always searching for those rare distant contacts. He also operates across the US and on 2M to stay in touch with his family of Amateur Radio operators. Amateur Radio has been an activity that has brought his family together for Field Day, local hamfests and trips to Hamvention.

Matthew has found that Amateur Radio has provided clarity and hands-on experience in the world of electronic theory, circuit design, signal propagation with real life application of the knowledge he is gaining through his formal studies. Matthew has his eyes on a career goal of either audio engineering, engineering management, or in high technology industry.