W6EEN Memorial NCDXF Scholarship 2000 Awardee
Kevin Stockton, N5DX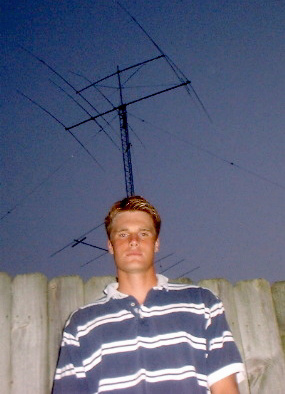 Kevin Stockton was first licensed at age 13 as a Novice in 1993 as KB5WWA. His father is K5GO and his late grandfather was N5DX, originally licensed in 1932 as W5DRW.

Contesting and working DX was probably in his blood from birth since both his dad and granddad had been DXCC honor roll members and active contesters. Shortly after receiving his novice license he placed second nationally in the Novice Roundup and the following year won the contest.

When the "vanity licensing" program began Kevin quickly upgraded to Extra so he could obtain his grandfather's call sign and keep it in the family.

Currently, Kevin is helping his dad and a group of other local contesters in the process of building a multi-multi contest station on a mountaintop near Harrison, Arkansas.

Kevin was an all state basketball player and played golf in addition to enjoying his radio hobby during high school while maintaining a high grade point average. He is a junior at the University of Arkansas with a major in English and Speech Pathology.